Back in 2013, I made a game called BECOME A GREAT ARTIST IN JUST 10 SECONDS with Michael Brough for Ludum Dare 48. It is fun! You should play it.
In the time since, ARTIST has been featured at Indiecade 2014 as an official selection– here it is being demoed at the Night Games event–
Following which, ARTIST was selected as a finalist at the 2015 IGF festival. If you make it to the IGF festival this week, I'll be out there demoing ARTIST on the expo floor, and Gamasutra has an interview with me and Michael about it.
One last thing. GREAT ARTIST was demoed twice at the Gamecity event in Britain, both times with custom controllers– once a special trackball version made by Niall Moody:
And once on an honest to goodness arcade cabinet, using a special two-player version of the game: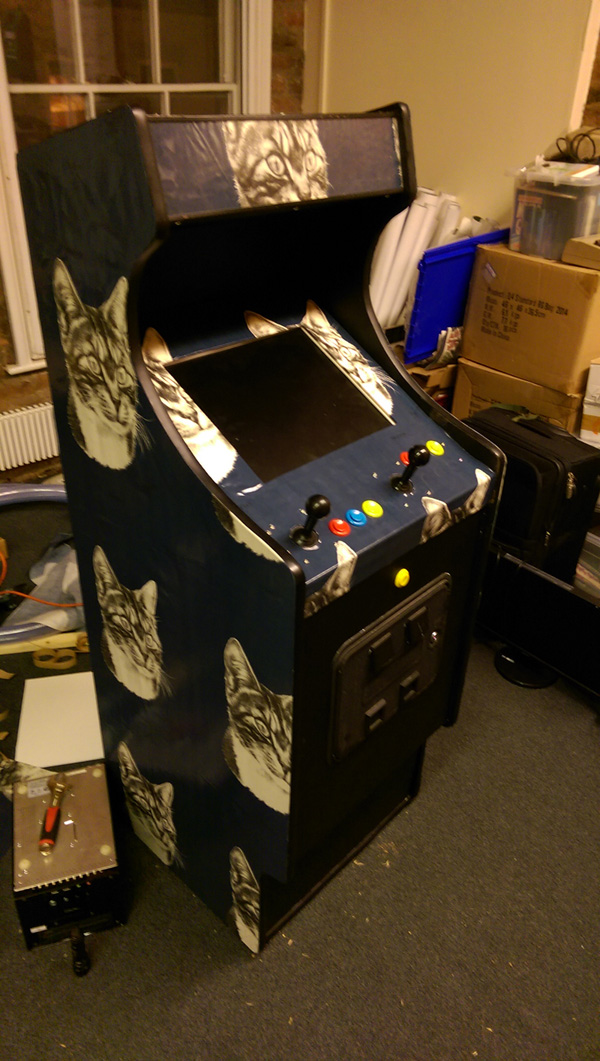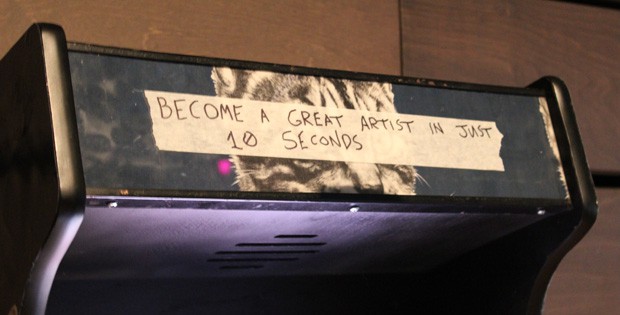 Image mirrored from rockpapershotgun.com
The two player version was only up for about six hours, but somehow in that time Rock Paper Shotgun managed to play it.
— — — —
If you'd like to try any of the things mentioned in this post out:
Download the "expo" version here. This is the version shown at Indiecade and the IGF pavilion, it runs full screen and if left untouched for more than 20 seconds enters a "slideshow" mode cycling through artwork by Liz Ryerson.
Download the two-player "arcade" version here, in case you have access to something like a cabinet– this one has special controls, which are explained in the readme.
GREAT ARTIST is open source, and all three of these versions can be found on the BitBucket page.