Made in 48 hours for the Ludum Dare 24 competition– theme: "evolution". Accordingly, this game uses an evolutionary algorithm to generate the hardest platformer levels possible. As you play, the game reports back your progress over the internet to a server which breeds the hardest levels together and sends the results out to future players.
The game does not have a win condition. The purpose of this game is not to be won. The purpose of this game is to get progressively better at killing you.
Download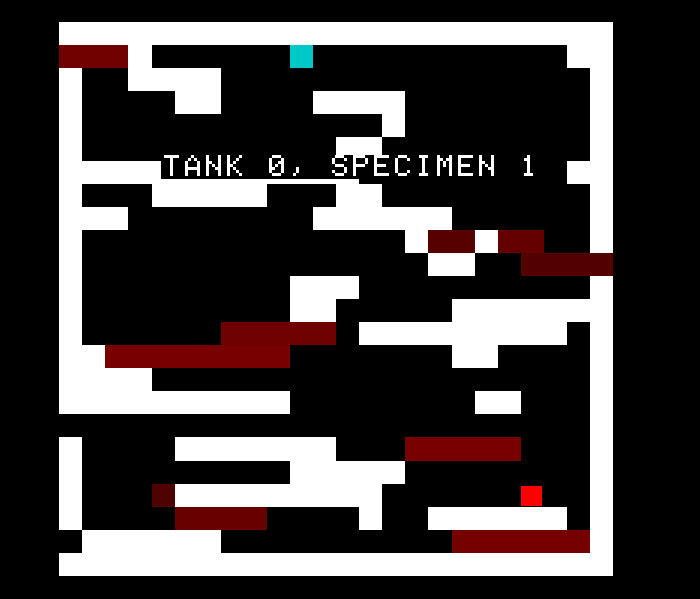 You can find the Ludum Dare competition entry page for the game here.
This game requires an OpenGL 2.0 compatible computer to run.